SAY Wins National Art and Humanities Youth Program Award
On November 9th, 2017, our Confident Voices program won the nation's top honor for creative youth development programs – the 2017 National Art and Humanities Youth Program Award – presented to SAY by Jane Chu, Chair of the NEA.
The award was bestowed through a partnership between the National Endowment for the Arts (NEA), the National Endowment for the Humanities (NEH), and the Institute of Museum and Library Services (IMLS), in cooperation with the National Assembly of State Arts Agencies (NASAA) and recognizes the country's best creative youth development programs utilizing the arts and humanities to generate a broad range of successes, including increased academic achievement, high school graduation rates, and college enrollments. The NEA also published an article about SAY's Confident Voices program in NEA Arts magazine. Click here to read the article.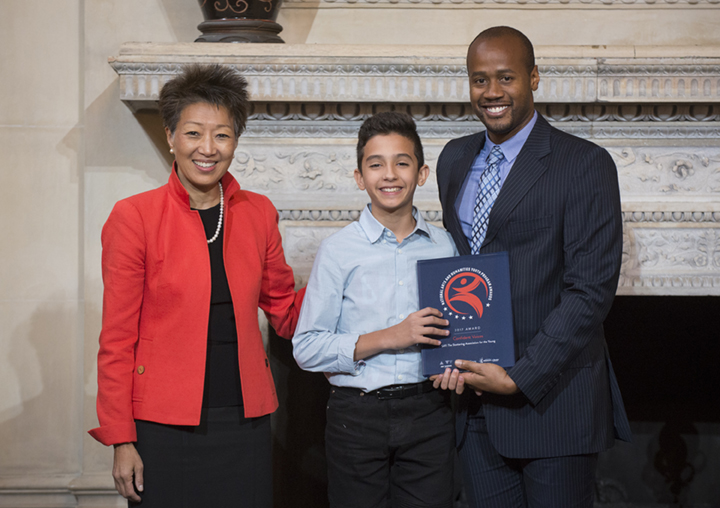 Are you interested in learning more about SAY's amazing programs?
We would love to meet you! You can also visit a Confident Voices session to see what it's all about. To learn more about Confident Voices, receive a program package via mail, or for answers to any questions you may have about our Confident Voices After-School & Weekend programs, please call or email our Director of Programming: Kate@SAY.org, or 212-414-9696, ext. 208, or Associate Director of Confident Voices: Aidan@SAY.org,212-414-9696, ext.207.
You may also submit an inquiry, or download a brochure.