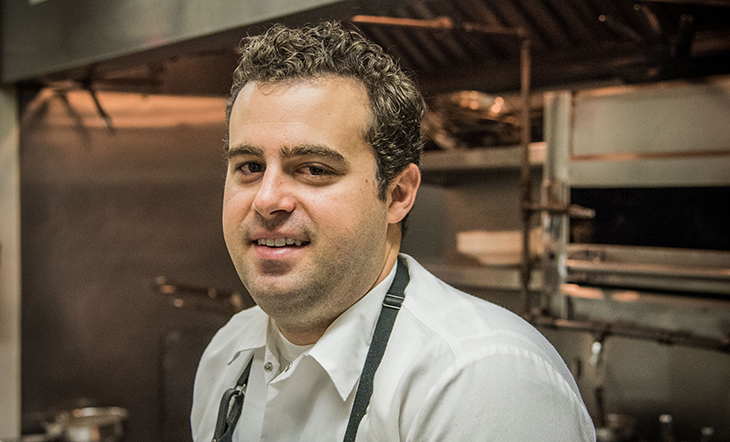 David Battin
Chef
The Red Cat
---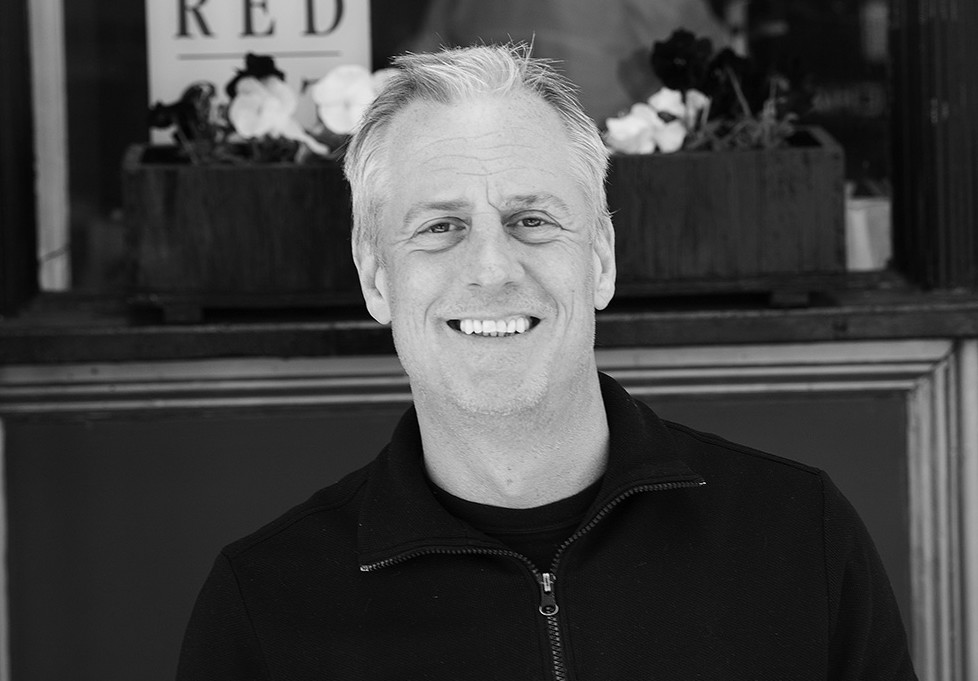 Jimmy Bradley
Chef/Owner
The Red Cat
The Author and Chef-Owner of The Red Cat —Jimmy Bradley presides over a neighborhood joint that has become a destination for guests from around the city, and the country.  A purveyor of straightforward, occasionally irreverent, food and contagious conviviality, all of it wrapped up in an attitude-free package, Bradley has helped contemporary diners rediscover the intrinsic value of classic Mediterranean cuisine, reinterpreted for a modern American clientele.  He and his recipes are regularly featured in The New York Times, Food & Wine, Bon Appétit, Esquire and other food publications, as well as on local and national television programs including Today Show, Top Chef Masters and Martha Stewart.  His first cookbook, The Red Cat Cookbook, was published by Clarkson Potter in fall 2006.
---
Little Owl
Chef & Owner Little Owl & Little Owl – The Venue, Market Table, and The Clam Joey Campanaro was raised in Philadelphia where the food of his childhood inspired him to make cooking his vocation. With a culinary approach rooted in his Italian grandmother's kitchen and honed in a range of America's top restaurants, Campanaro brings a lifelong affinity for Mediterranean cuisine to every dish he creates. Campanaro began his career as a teenager at seasonal restaurants on the Jersey Shore. He was instantly hooked by the fraternal, energetic nature of restaurant life, and went on to major in restaurant management at Pen State University. During his studies, Campanaro spent an inspiring semester in Italy experiencing firsthand the Mediterranean lifestyle and cuisine. A later trip to France to study winemaking solidified his love of Mediterranean cuisine. Campanaro's passion and cooking skills landed him in some of America's top restaurants in Philadelphia, Los Angeles and New York, where he learned from the brightest chef minds in the business, including Neil Murphy, Joachim Splichal, Jimmy Bradley, and Jonathan Waxman. While in Los Angeles, Campanaro was also Chef de Cuisine of Universal Studio's Executive Dining Room and the proprietor of his own Hollywood-based catering company. In 2001, Campanaro moved back to New York to open The Harrison in Tribeca, where he earned a two-star review from The New York Times. In 2004, he took on the role of Executive Chef of Pace, an Italian restaurant in TriBeCa, then went on to re-open his catering business, Blackfoot Consulting. Through Blackfoot Consulting, Campanaro continues to cater and consult for such esteemed clients as Martha Stewart, Mike Piazza, NBC Universal, and Condé Nast Publishing. In 2006, Campanaro opened his dream restaurant, The Little Owl. The Little Owl has enjoyed a continued buzz as one of New York's most exciting restaurants and received wide acclaim from critics and guests alike, including a two-star review from The New York Times. The Little Owl has since been joined by Little Owl – The Venue, a private event space and culinary showroom at 93 Greenwich Ave. The venue is a flexible room that has given Campanaro a canvas to showcase his talent and passion on a more intimate scale, allowing for a vast range of guests from 2-70 guests. In 2007, Campanaro joined with his good friend Mikey Price to open Market Table on a charming corner of Manhattan's West Village neighborhood. Here, warm hospitality and modern American, market-driven cuisine take center stage. Following the success of Market Table, the duo has gone on to open The Clam, a seafoodcentric restaurant just a few blocks from Market Table in the West Village. Campanaro's and Price's partnership has received critical and popular acclaim and has been featured in such outlets as Food & Wine, Condé Nast Traveler, The New York Times, New York Magazine, Time Out New York, Travel + Leisure, NBC's "Today" show, and many more.
---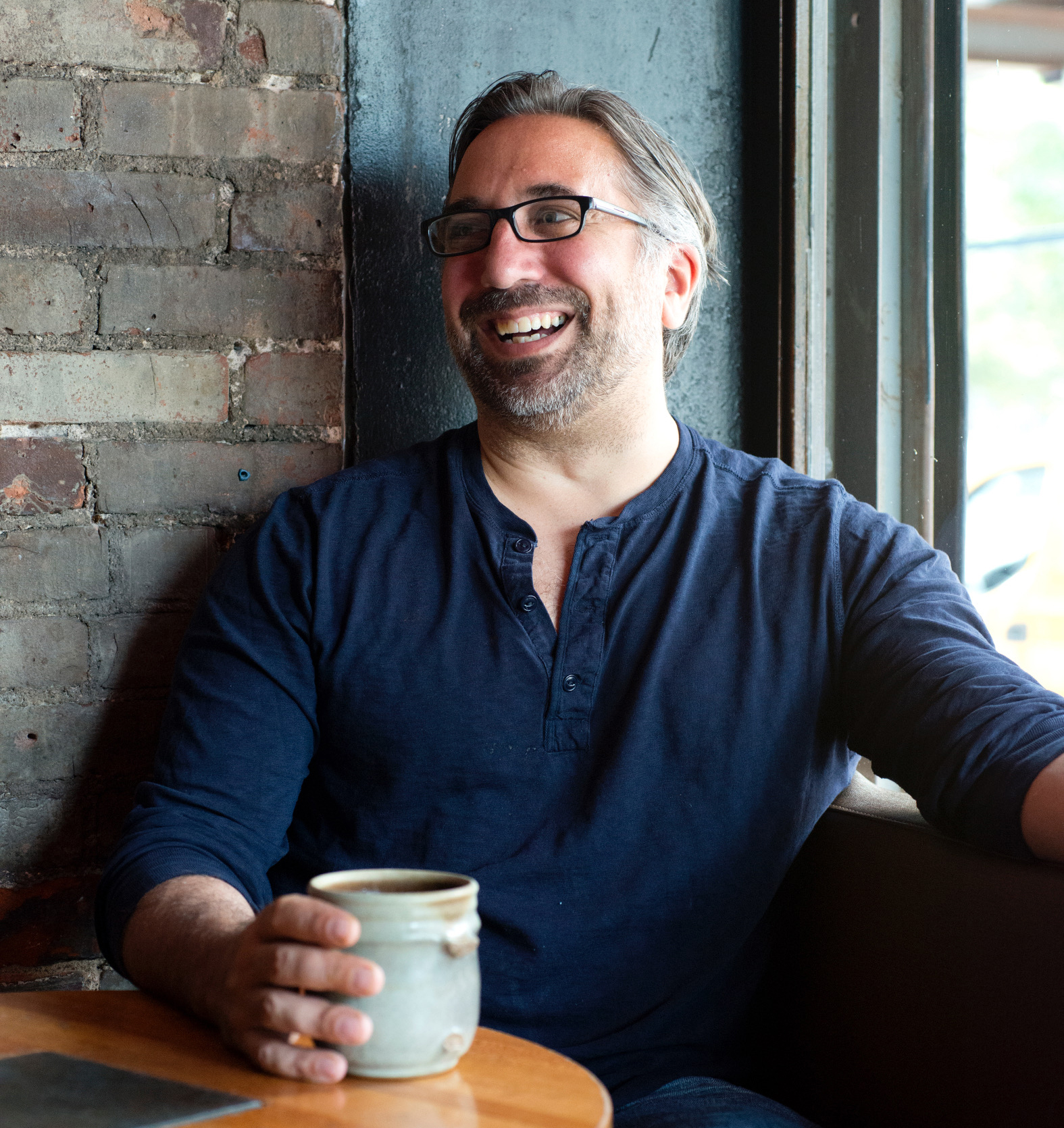 Chef + Owner
Hearth, Brodo & Zadie's Oyster Room
As a James Beard Award-­‐winning chef, restaurateur and cookbook author, Marco Canora has earned critical acclaim for his delicious fare and commitment to simple, clean food at Hearth, Brodo and Zadie's Oyster Room.  
In the more than a decade since Marco opened Hearth, he and the restaurant have become an enduring presence in the New York City dining scene, earning a strong local following. In 2017, Marco won the James Beard Award for "Best Chef: NYC", regarded as one of the highest honors in the national restaurant industry. In both 2004 and 2013, Hearth earned positive two-­‐star reviews from The New York Times and in 2014 an "Outstanding Restaurant" nomination from the James Beard Foundation. In January 2016, Marco reinvented the 12-­‐year-­‐old restaurant with a fresh new look and sharpened commitment  to  ingredient  transparency  and  nutrient-­‐dense,  delicious  food.  The  menu  offers  high-­‐quality  fats,  freshly  milled grains, grass-­‐fed butter and sustainable, local fish all influenced by Marco's Italian heritage.  
With a newfound dedication to mindful, nutritious eating, Marco opened his takeout window, Brodo, in November 2014. Adjacent to Hearth in the East Village, Brodo serves nourishing, sip-­‐able bone broths out of coffee cups with customizable add-­‐ins such as ginger juice, freshly grated turmeric and shiitake mushroom tea. Marco has been recognized by The New York Times, TIME, Good Morning America and more as a pioneer of the bone-­‐broth trend that continues to spread across the nation. In the fall of 2016, he expanded Brodo to a West Village brick-­‐and-­‐mortar location and in the spring of 2017, launched national e-­‐commerce delivery.  
In June 2016, Marco opened Zadie's Oyster Room down the street from Hearth. His ode to New York's turn of the century oyster houses, Zadie's offers a menu of seven different preparations of the bivalve along with wine, beer, cider and other small bites in a bright, airy space on 12th Street.  Marco's first cookbook, Salt to Taste, was a major success and nominated for a James Beard Award in 2010. Clarkson Potter published his second, A Good Food Day, a testament to fresh, healthy cooking, in December 2014, followed by Brodo: a bone broth cookbook in December 2015. Marco has been profiled in The New York Times, Serious Eats, and The Huffington Post, was a finalist on The Next Iron Chef and a judge on Chopped and Top Chef, and has appeared on Today, The Chew, Good Morning America, Martha Stewart and Nightline.  
Before  he  struck  out  on  his  own  with  Hearth  in  2003,  Marco  worked  in  the  kitchens  of  some  of  the  world's  most  celebrated restaurants.  In 2001, chef Tom Colicchio selected him to open Craft, which went on to receive three stars from The New York Times and the James Beard award for "Best New Restaurant" during his tenure. Marco also created the menu for Craftbar, Craft's more casual sibling, and oversaw the opening of Craftsteak in Las Vegas.  
Marco first caught Tom Colicchio's eye back in 1996, when, after positions at Dean & Deluca, Winston's in Colorado and San Francisco's Backstage restaurant, he took a job as a line cook at Gramercy Tavern, where he was ultimately promoted to  sous  chef.  Tom  fostered  the  young  chef's  career,  encouraging  Marco  to  travel  to  Italy.  Marco  moved  to  Florence,  where he worked at Fabbio Picchi's world-­‐renowned restaurant, Cibreo.  
Wanting to open and run his own restaurant, Marco took two summers off from Gramercy Tavern to start La Cucina, a 50-­‐seat seasonal restaurant in Edgartown, Massachusetts.  La Cucina turned out to be an unprecedented success for Marco, earning  him  rave  reviews  and  a  bevy  of  high-­‐profile  guests  including  former  President  Bill  Clinton,  for  whom  Marco  prepared a 50th birthday dinner.  
Marco's appreciation for simple, delicious food has been a part of him since his childhood in upstate New York, where he enjoyed the freshest herbs and vegetables from the garden and cooked with his mother for hours on end. Years later, this philosophy continues to endure, found in Hearth's seasonal, ever-­‐changing menu, and in the healthful, satisfying dishes he cooks at home.  
---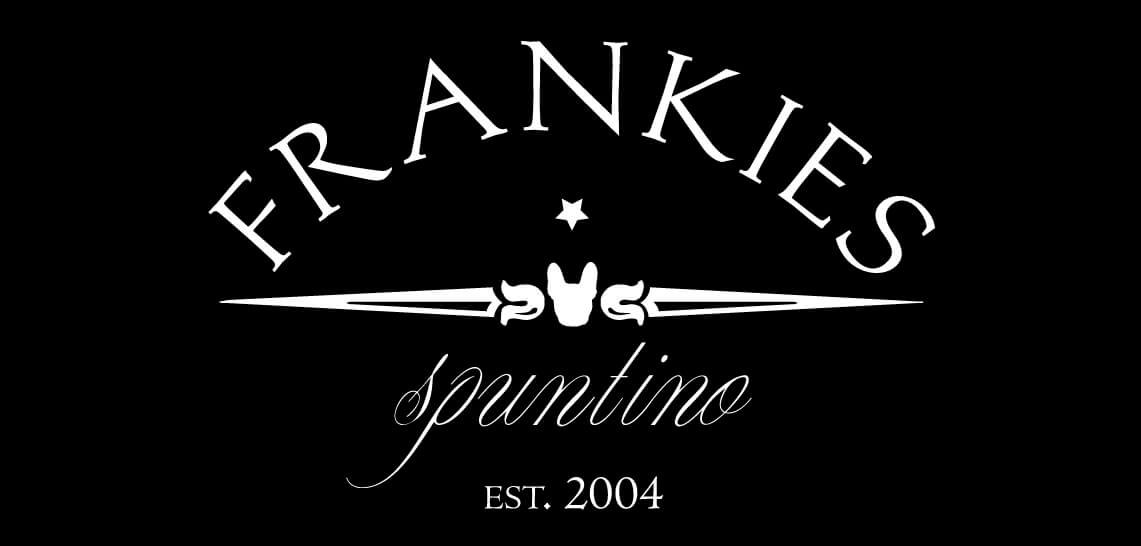 Frank Castronovo
Chef
---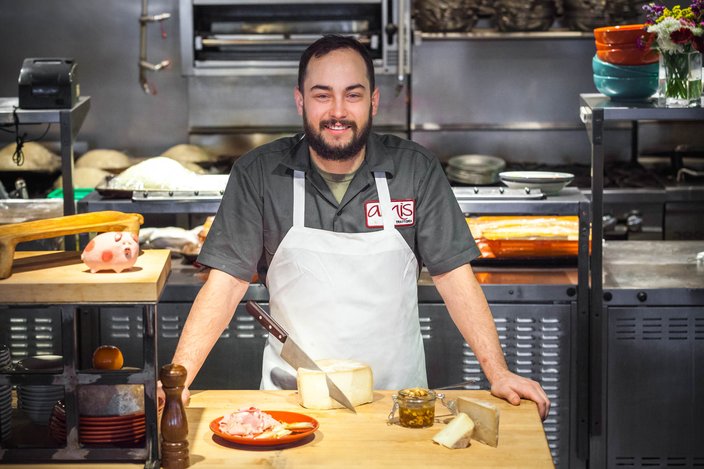 Drew DiTomo
Chef
---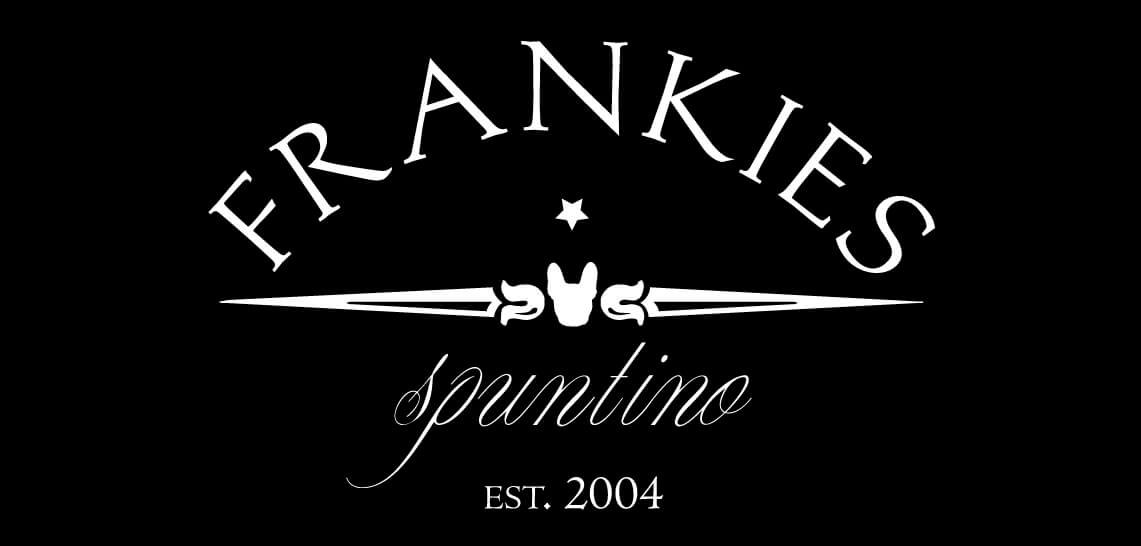 Frank Falcinelli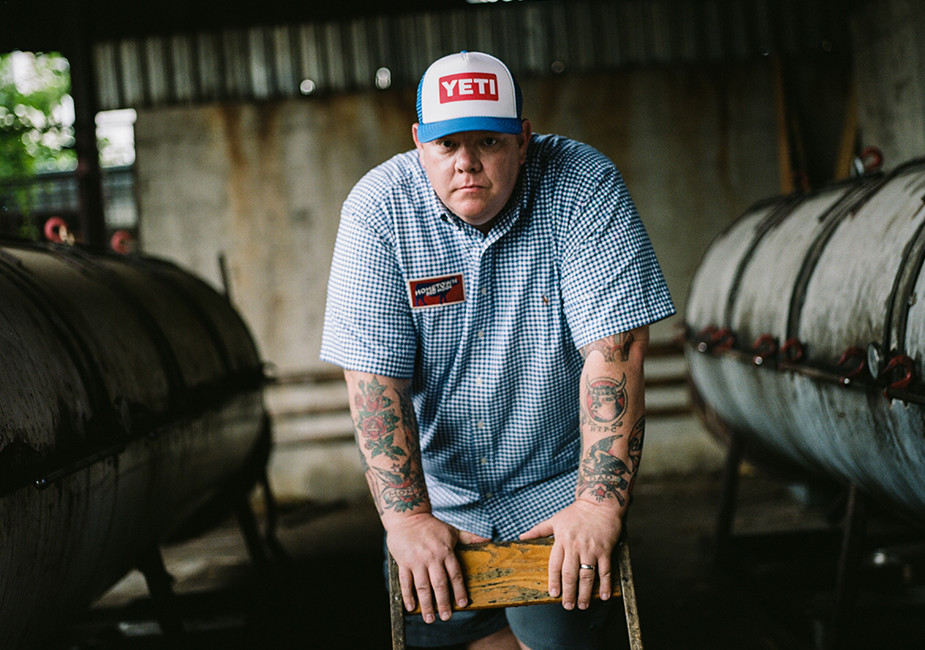 Billy Durney
Pitmaster and Owner/Partner
Mark Hinchliffe
Chef
Porta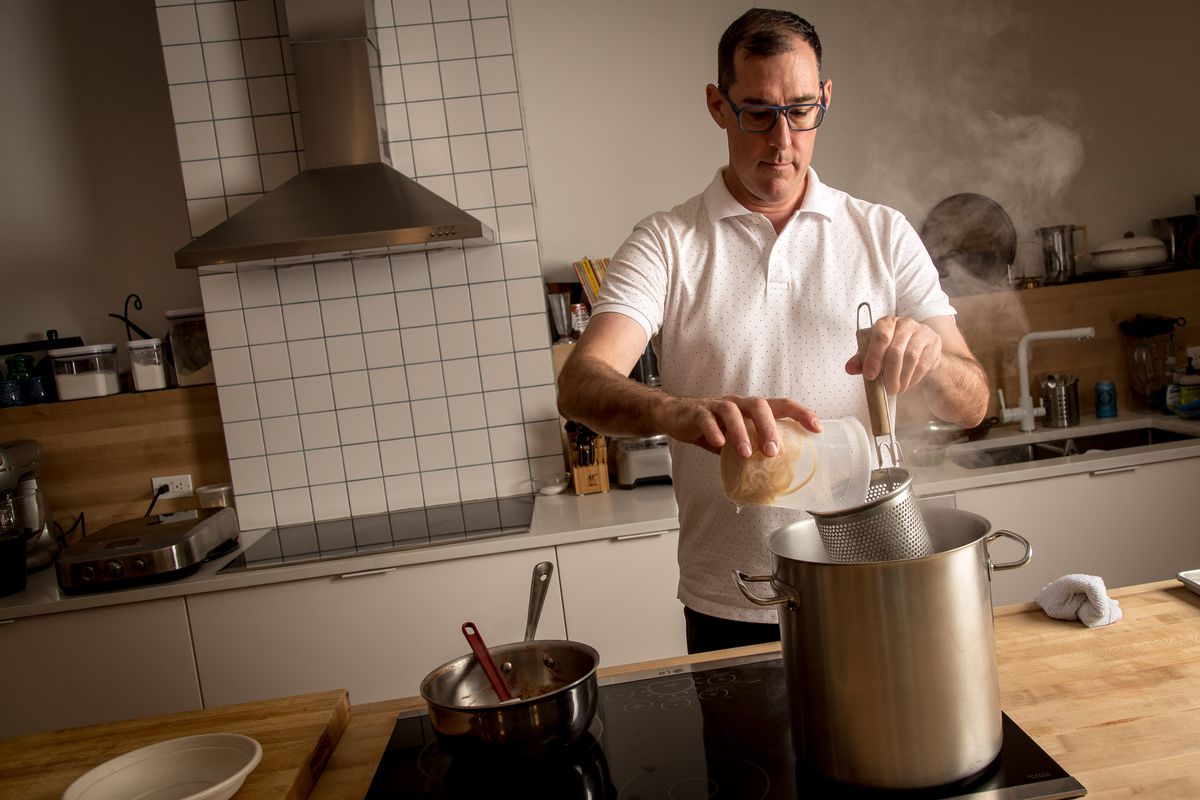 Mark Ladner
Chef
Pasta Flyer
My personal mission as a chef is to make classic Italian cuisine accessible. Pasta Flyer is my best attempt at doing it in an affordable, convenient, and inclusive setting, just like the family meal you would have at your grandmother's. My inspiration for recipes comes from family stories. Reading The Princess and the Pea to my daughter sparked the idea for the 100 Layer Lasagna at Del Posto.
The customization when ordering at Pasta Flyer is very much inspired by my experience as a young kid visiting my mom at her job at the YMCA in Cape Cod. It's there that I was first introduced to a salad bar and that ingenious way to allow customization really stuck with me.  I remember being enamored with ingredients I had never seen before like a chickpea.
---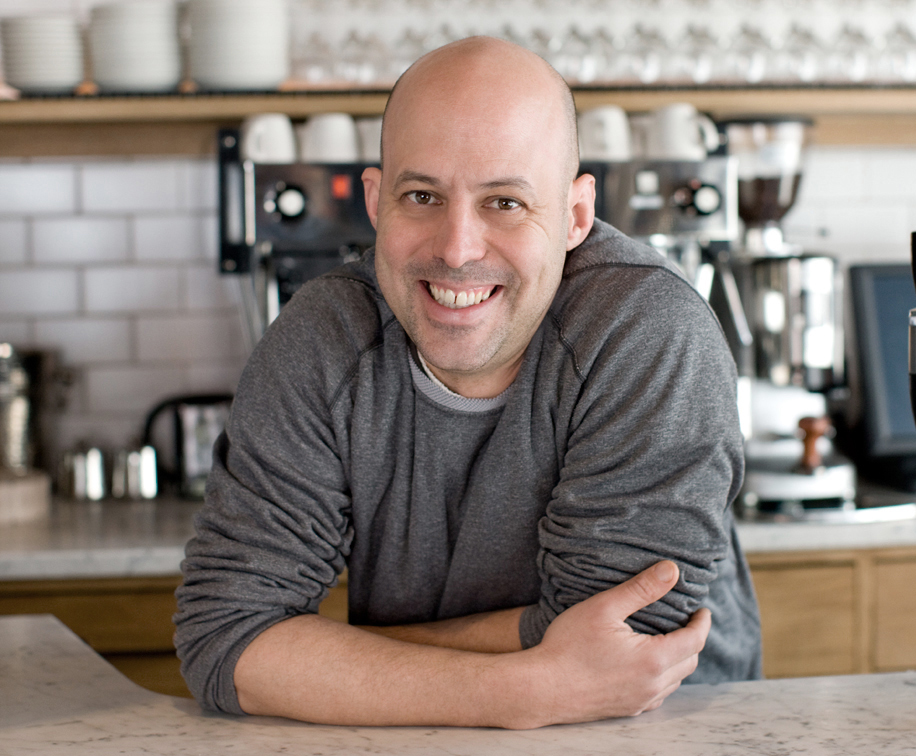 Jim Lahey
Chef
Jim Lahey studied sculpture before learning the art of bread baking in Italy. When he returned to New York City in 1994, he opened Sullivan St Bakery in Soho with little more than the wild yeast he hand-cultivated in Italy and a desire to bring the craft of small-batch bread baking to America.
In October 2000, Lahey built the Sullivan St Bakery headquarters in Hell's Kitchen, where he has become renowned not just for his bread, but for his Roman-style pizza, rustic Italian pastries and cookies.
Then, in 2009, he opened the doors to Co., his first pizza restaurant. Located in Chelsea, Lahey put his own spin on pizza while celebrating artisanal food culture and communal dining. The name is short for Company, a word whose Latin roots refer to the phrase "with bread," of course.
Lahey and his businesses have been featured in Vogue, Bon Appétit and The New York Times, and he has appeared on the Martha Stewart Show and NBC's Today show. His innovative no-knead bread recipe that ignited a worldwide home-baking revolution was first published in an article by Mark Bittman in The New York Times in 2006. This article became the basis of Lahey's first cookbook My Bread: The Revolutionary No-Work, No-Knead Method, and My Pizza: The Easy No-Knead Way to Make Spectacular Pizza at Home. Lahey expanded his footprint in New York City in July 2012 with the opening of Sullivan Street Bakery's second outpost in Chelsea, just a few doors from Co. In 2014, My Bread was translated into Italian and Taiwanese. In 2015, Jim was the first recipient of the James Beard Award for Outstanding Baker.
---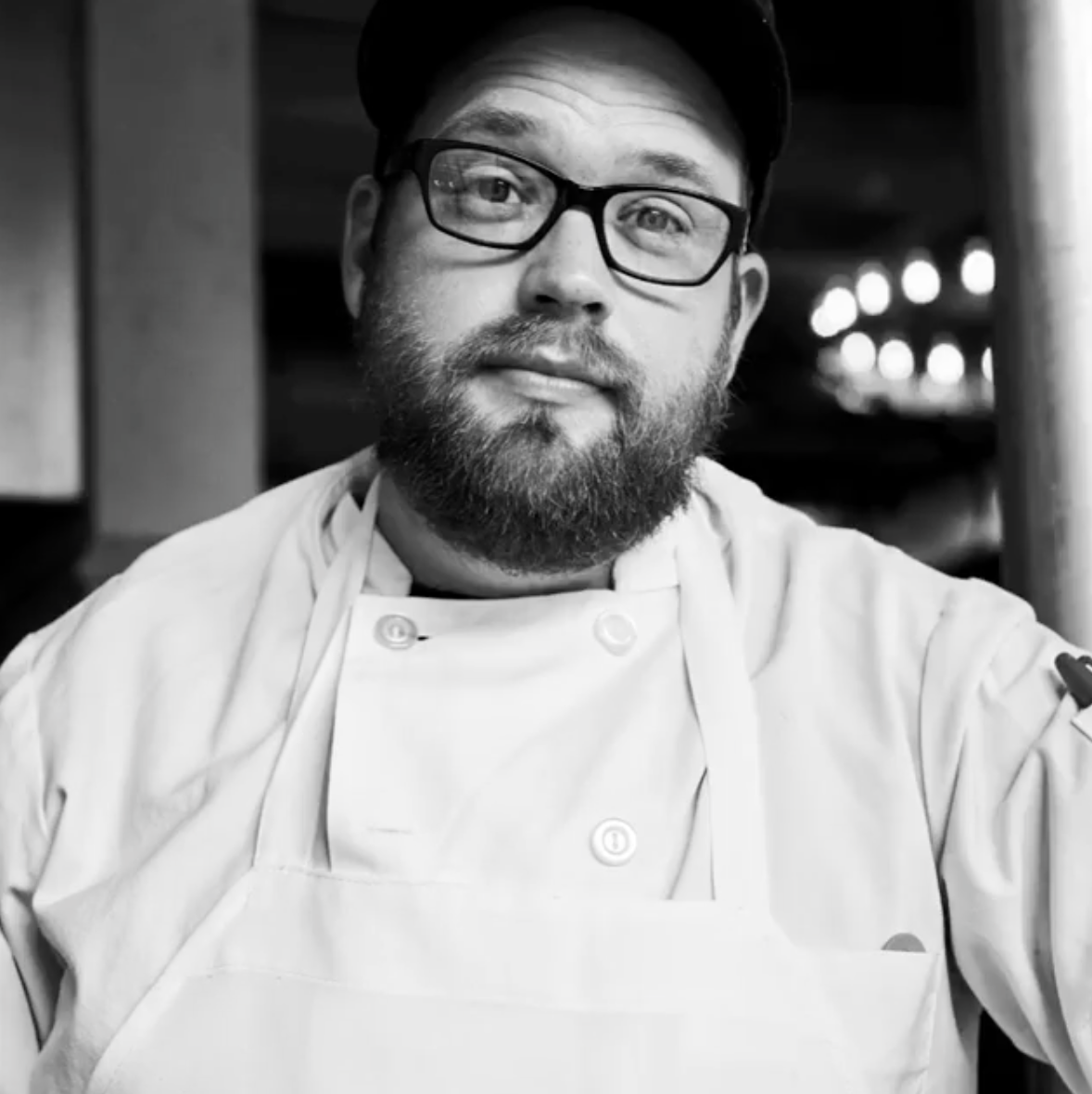 Shane Lyons
Chef
Shane Lyons is an American chef, restaurateur and actor. He and partner Nick Lovacchini opened their New York restaurant, Distilled, in June 2013. His parents were both chefs and he was working with a knife at age five. He began his culinary career at age 12, when he found his first baking company, the first of many culinary ventures.
---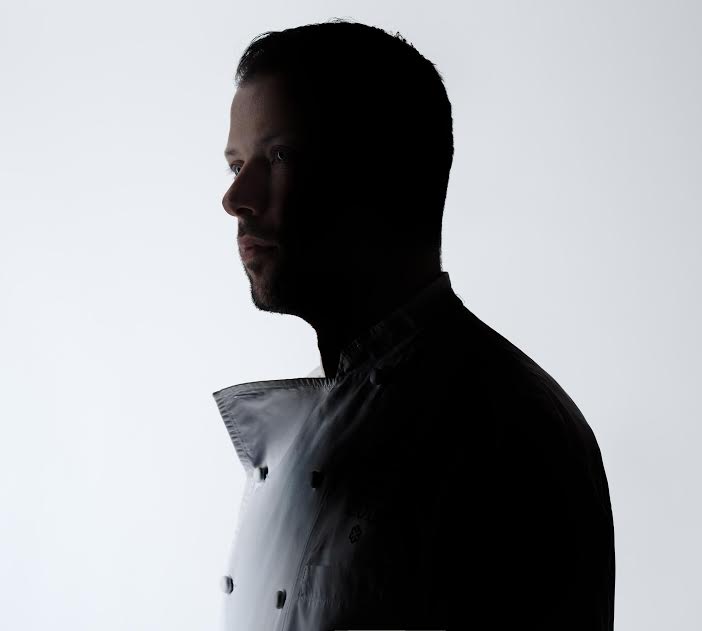 Rory MacDonald
Chef
Rory Macdonald is a London born, New York based chef and culinary expert. His love for travel has led him to explore opportunities in Spain, England and the us. his experience includes Spain's restaurant Arzak and El Cenador de Salvador, and London's Pearl restaurant. stateside he opened Gordon Ramsay's venture at the London hotel in New York city, which subsequently received two michelin stars.
In 2012 Chef Rory joined the Hakkasan group as executive pastry chef USA. After 6 months the New York location was awarded a michelin star. MacDonald proceeded to open & operate four additional locations within the us. Chanson is MacDonald's first solo enterprise, showcasing his unique style & innovative ideas.
---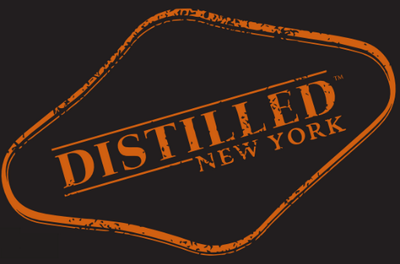 Drew Nieporent
Chef
---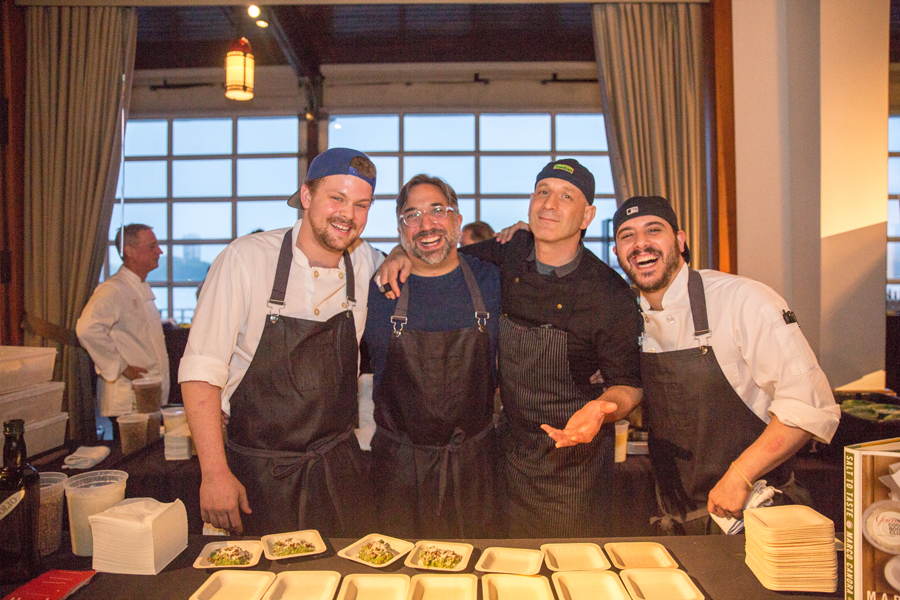 Luigi Petrocelli
Luigi began his culinary career at the age of 19, learning and working his way up from dishwasher at Tony's Huntington Inn in Monroe, CT. While attending the Center for Culinary Arts, he learned and worked in every single position at the Huntington Inn. He then worked at Carl and Anthony's under Chef Sam DeVellis, and landed in NYC at Hearth. He began at Hearth 4 ½ years ago as garde manger, and worked his way up to sous chef, and one year ago was named Chef de Cuisine under Marco Canora. In addition to running the kitchen at Hearth, he has shown his creativity and passion on special Sunday Suppers, such as "Sunday Gravy" and the current "Ciccheti Sunday" meals.
---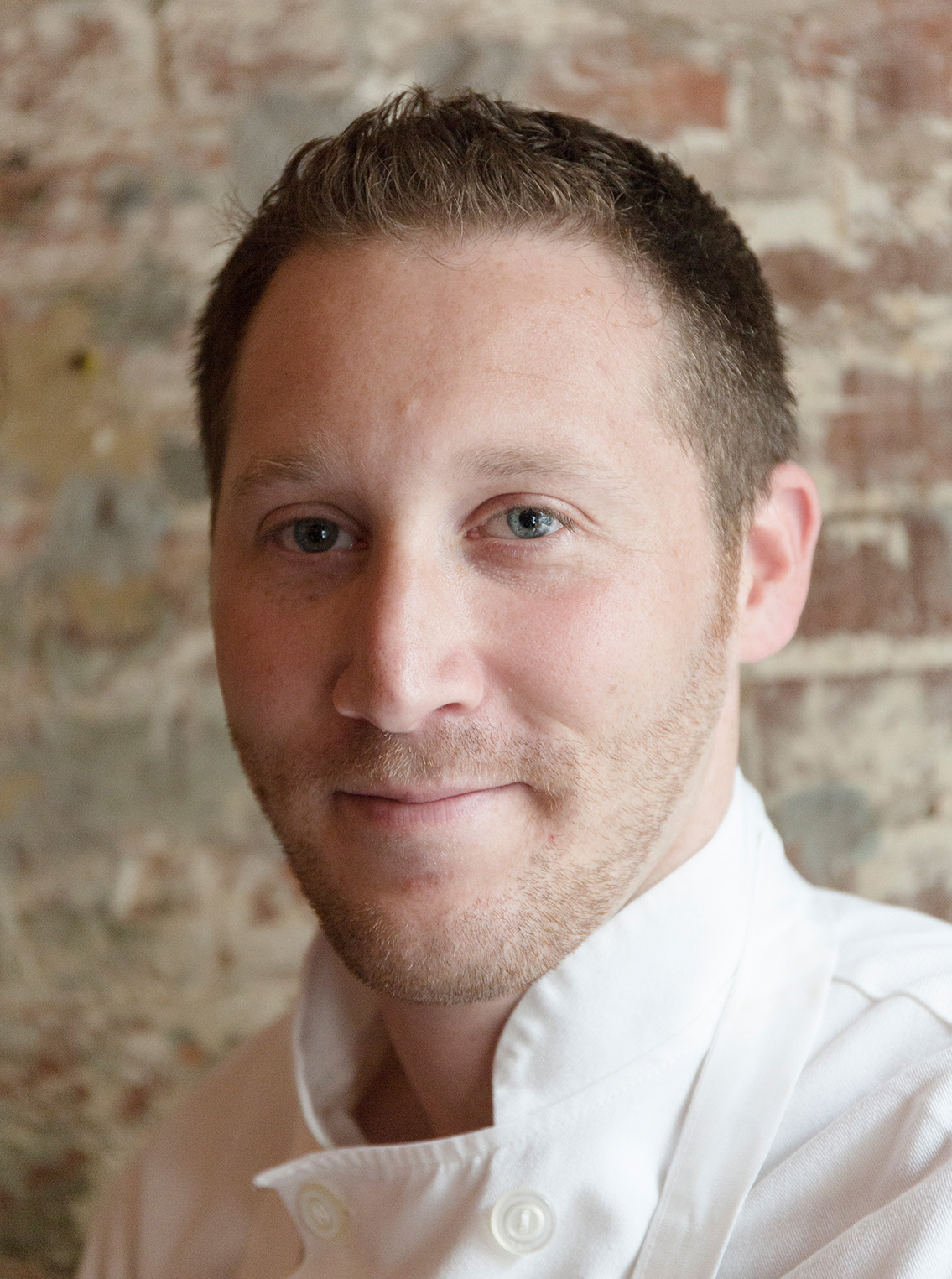 Matthew Rudofker
Chef
Momofuku Ssäm Bar and Momofuku Má Pêch
Matthew Rudofker's first kitchen experience was at Vetri restaurant in his hometown of Philadelphia. In 2005, he moved to New York City and worked under some of the city's best young chefs, first at Oceana with Cornelius Gallagher followed by two years at Cru under Shea Gallante. Matt then spent time at Daniel, where he was part of the team that earned both four stars from the New York Times, and 3 Michelin stars. Before joining Ssäm Bar, Matthew completed a stage at the Fat Duck restaurant in England. In 2015, he was featured in Forbes' 30 Under 30 list and was appointed Executive Chef of Momofuku Má Pêche. He currently serves as the Executive Chef of both Ssäm Bar and Má Pêche.
---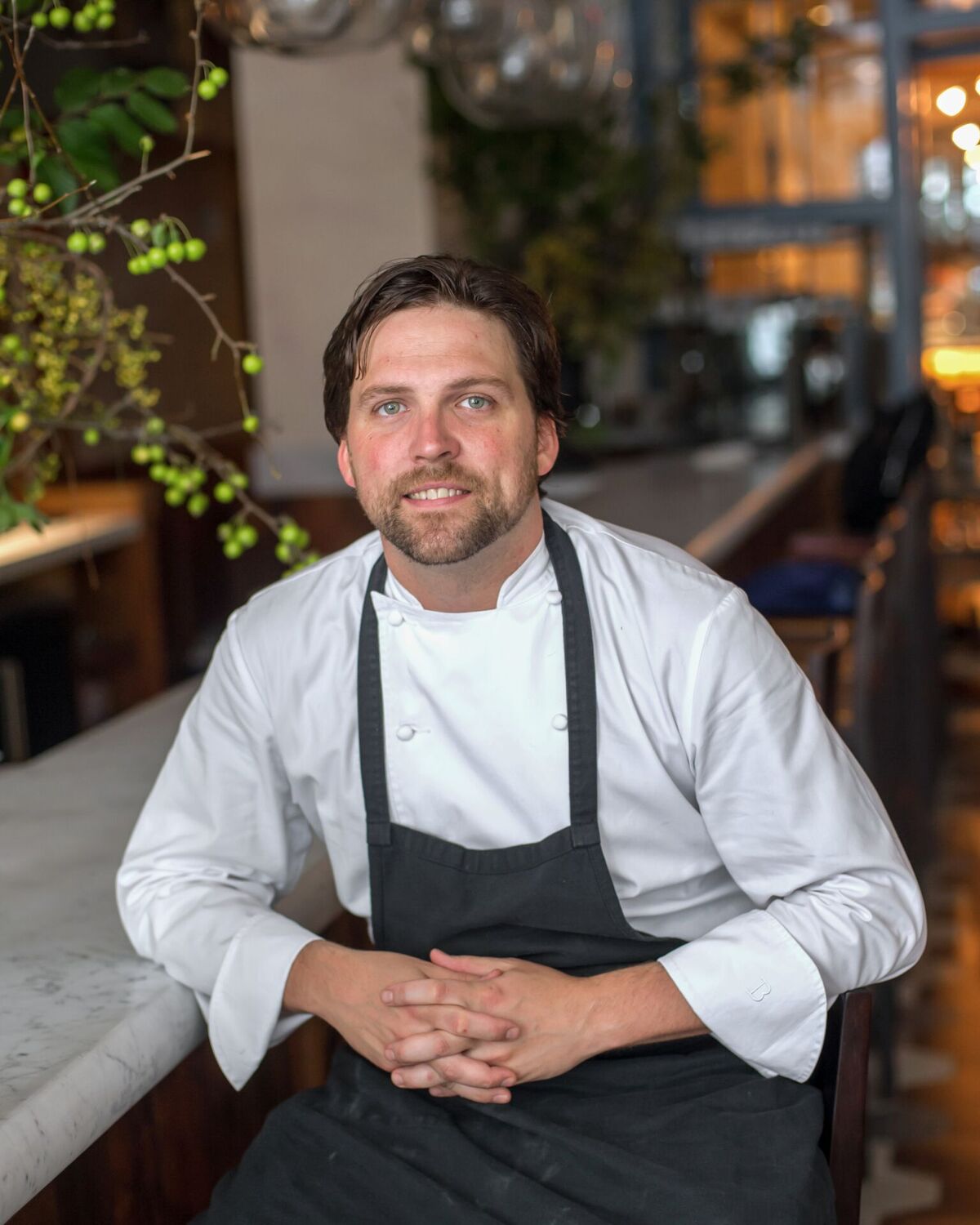 Jared Sippel
Chef
Italienne
Chef Jared Sippel has spent over a decade honing his craft and distinct culinary style in some of the most highly regarded kitchens across the US and Europe. Originally from Iowa, Jared was raised with strong connections to food and farming, with family who grew produce and raised livestock. Jared cooked throughout high school, and worked as a sous chef at an Italian restaurant while attending the University of Iowa. Upon graduating, he moved to Boulder, CO to attend the Culinary School of the Rockies, and work at the James Beard Award winning Frasca Food & Wine under renowned chef Lachlan Mackinnon-Patterson. To broaden his palate and further educate himself on European cuisine, Jared headed straight to the source, where he spent several months working for Chefs Sylvestre Wahid and Jean-André Charial at the two Michelin starred L'Oustau de Baumanière in Provence, it was during this time that the majority of the inspiration behind Italienne was derived, from menus to wine lists and aesthetics.  Once back in the States, Jared returned for a second tour at Frasca, before moving to San Francisco to serve as sous chef at the two Michelin starred Quince under Chef Michael Tusk. After two years, he was called back to Frasca once again to assume the role of sous chef and develop the pasta program, and a year later he took on the title of chef-de-cuisine.  During this tenure Jared spent time extensively staging across Italy at Michelin starred restaurants including La Primula and La Subida in Friuli, and La Peca in the Veneto.  In 2013, Jared was recruited to New York to open the highly anticipated Manhattan location of the three Michelin starred Chef's Table at Brooklyn Fare. Delays led Jared to begin the pursuit of building his own restaurant—with a vision, concept, and name that had long been close to his heart. A dynamic opening team that includes some of Jared's former colleagues speaks to the level of esteem he's earned over the years, as well as his loyal nature and dedication to working with the best of the best. "Italienne represents the culmination of my career training in the distinct regional cuisines of Northern Italy and Southern France," says Jared. "I lived and worked on my own in the South of France; my time at Frasca with Chef Mackinnon-Patterson immersed me in the nuances of Friuli and Alto-Adige; and Chef Tusk exposed me to the regions of Provence and Piemonte, as well as California cuisine. It's all come full circle in Italienne."
---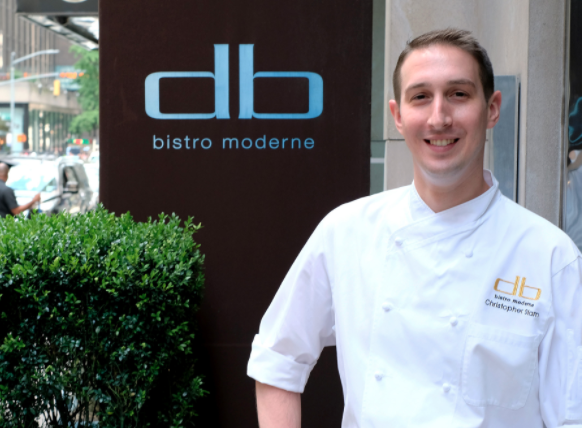 Christopher Stam
Executive Chef
Growing up between Boston and Martha's Vineyard, Chef Chris Stam's first exposure to the restaurant industry came through the family business. At his grandfather's bakery, café and restaurant in Vineyard Haven, Chris discovered a sense of his family's roots, which stretch back to the earliest days of the island.
After high school, Chris pursued a culinary degree at Johnson & Wales in Providence and spent his summers on the line at Ming Tsai's Blue Ginger in Boston. After gaining experience in hotel dining through internships with the Hilton group and fine dining establishments in Providence, Chef Chris decided to test his mettle oversees under Chef Graham Tinsley. The head of the Welsh National Culinary Team, Tinsley was already recognized as a "Member of the British Empire" (MBE; the equivalent of the French MOF) for his work at the restaurant Shakespeares in Castle Hotel Conwy.
Upon his return to Boston, Chris joined the kitchen at Barbara Lynch's upscale French and Italian outpost, No. 9 Park. It was there that he learned to manage the grueling pace of the professional kitchen, transforming his academic skills into a more innate mastery of cooking. In his second year with Lynch, Chris was given the opportunity to join Jean Georges' opening team for Market at the W Hotel. Within a year, he had been promoted to sous chef, and would continue to work with the Jean Georges restaurant group for the next eight years.
In 2012, Chris was ready for a new challenge: South East Asian cuisine in New York City. Joining the team at Jean Georges' famed Meatpacking District hotspot, Spice Market, he was soon promoted to Executive Sous Chef, overseeing a back-of-house team of 115 cooks. By the end of his tenure at the restaurant, Stam had earned the title of Executive Chef, managing one of the most technically rigorous kitchens in the city, and had assisted with the opening of two other Jean Georges locations.
Chris joined The Dinex Group in 2017 as the Executive Chef at DB Bistro Moderne. After years of Asian-inflected cooking, he looks forward to embracing the roots of regional French cuisine, while retaining the freshness of the global kitchen. Guests can look forward to an increased emphasis on seafood, as an homage to both Chef Chris' New England roots and New York City's historic influence as the one of the world's greatest oyster towns.
---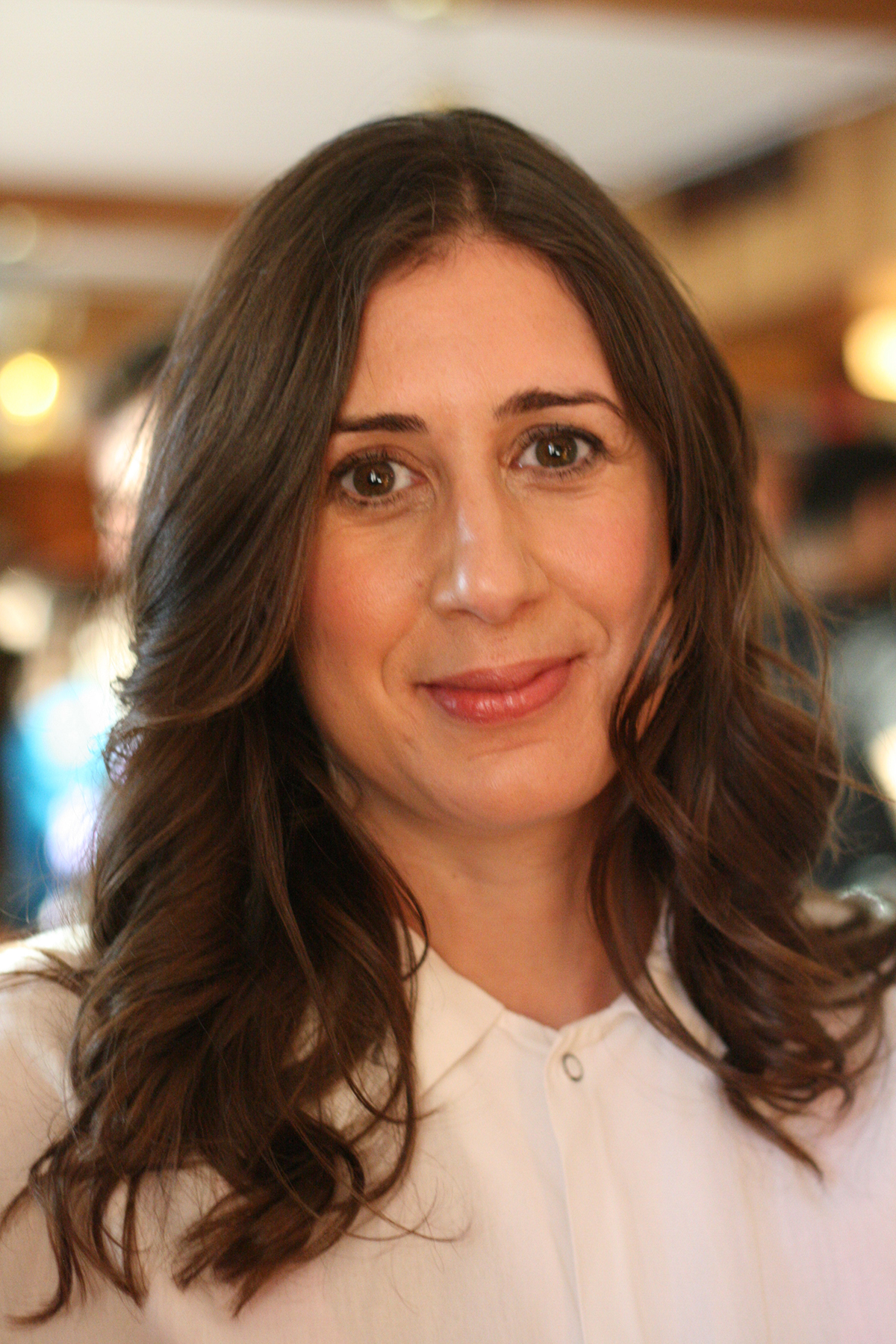 Sue Torres
Chef
EDJC Latin Flavors
---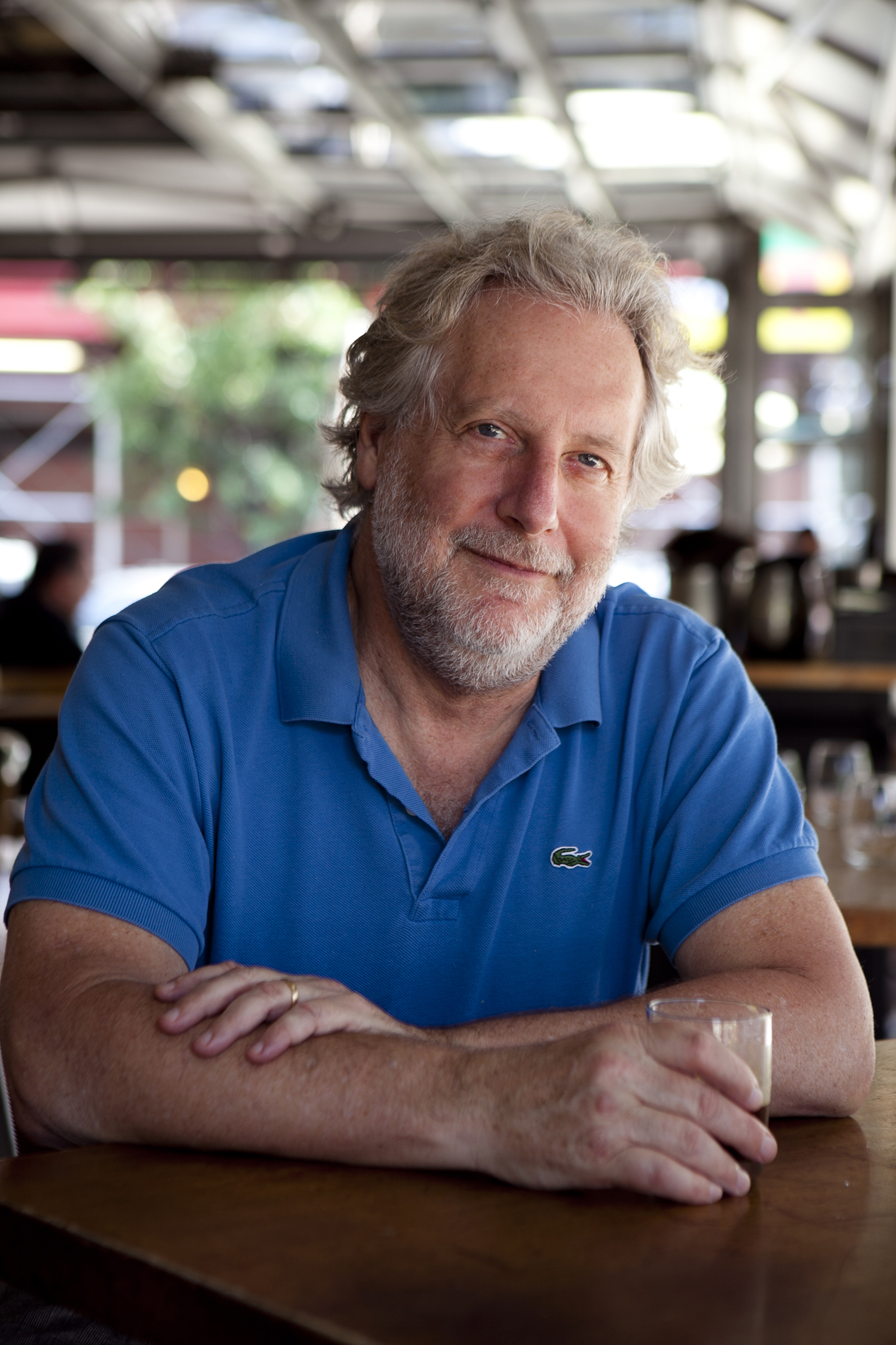 Jonathan Waxman
Chef
Barbuto
Jonathan Waxman is a native Californian whose family nurtured him in the food arts from an early age. He received the Grand Diplôme from La Varenne School in Paris and mentored with Alice Waters at Berkeley's legendary Chez Panisse before graduating to Executive Chef of Michael's in Santa Monica. In 1984 Jonathan made his mark in New York with the iconic Jams, which he followed up with a string of successes in New York, London and Napa Valley. Today, Jonathan is chef and owner of Barbuto in Manhattan's West Village and Jams in 1 Hotel Central Park.  In 2014, he opened Nashville restaurants, Adele's and Bajo Sexto, with partners Howard Greenstone and Ken Levitan and is a founding partner of Nashville's Music City Food + Wine Festival.  Today, Jonathan is chef and owner of Barbuto in Manhattan's West Village and Jams in 1 Hotel Central Park.  In 2014, he opened Nashville restaurants, Adele's and Bajo Sexto, with partners Howard Greenstone and Ken Levitan and is a founding partner of Nashville's Music City Food + Wine Festival.  His Atlanta restaurant, Brezza Cucina, is located in Ponce City Market and Waxman's, Jonathan's most recent venture, opened in San Francisco's Ghirardelli Square in March 2016.   Jonathan Waxman is the 2016 James Beard Award winner for "Best Chef, New York City".  He was a judge on Bravo's Recipe for Deception and has appeared on two seasons of Top Chef Masters.  He is the author of cookbooks, A Great American Cook and Italian, My Way.  Jonathan currently lives in Manhattan with his wife and three children.
---