SAY's Confident Voices Spring Mentor Project is an 8-week Online & In-Person collaborative arts program that connects phenomenal adults who stutter with small groups of participants and a Teaching Artist. Each week, our groups came together to hang out, have great conversations, and work on original artistic pieces.
On June 9-13, 2002, we got together with our Confident Voices community 
to celebrate the VERY special
 Spring Mentor Project
 Group Shares, both Online and In-Person!
Online Group Shares: June 9-11, 2022
Featuring the following Confident Voices participants:
Chauncey, David C. & Gavin ⭐ Grace, Halen & Harlow ⭐ Annalise, Amir & Milo ⭐ Danella, Jeanette Amira & Jazlynn ⭐ Dominic, Khalid & Maxwell ⭐ Justin & Liam ⭐ Evan, Ricardo & Jerry ⭐ Sanai & Syeda ⭐ Andrew, Ethan & Zane A. ⭐ Travis & Zayne E. ⭐ Lily & Selah ⭐ Dougie & Muhammed ⭐ Ben, Cesar & Spencer ⭐ Awa, Dana, Kat & Natalie ⭐ Ariana, Benny & Yasmin ⭐ Nayla ⭐ Daniel & Ethan ⭐ Aireina & Camille
Here are just a few highlights of the creativity, camaraderie, and FUN that our phenomenal Online groups brought to the Spring Mentor Project – and to each other – over the last 8 weeks.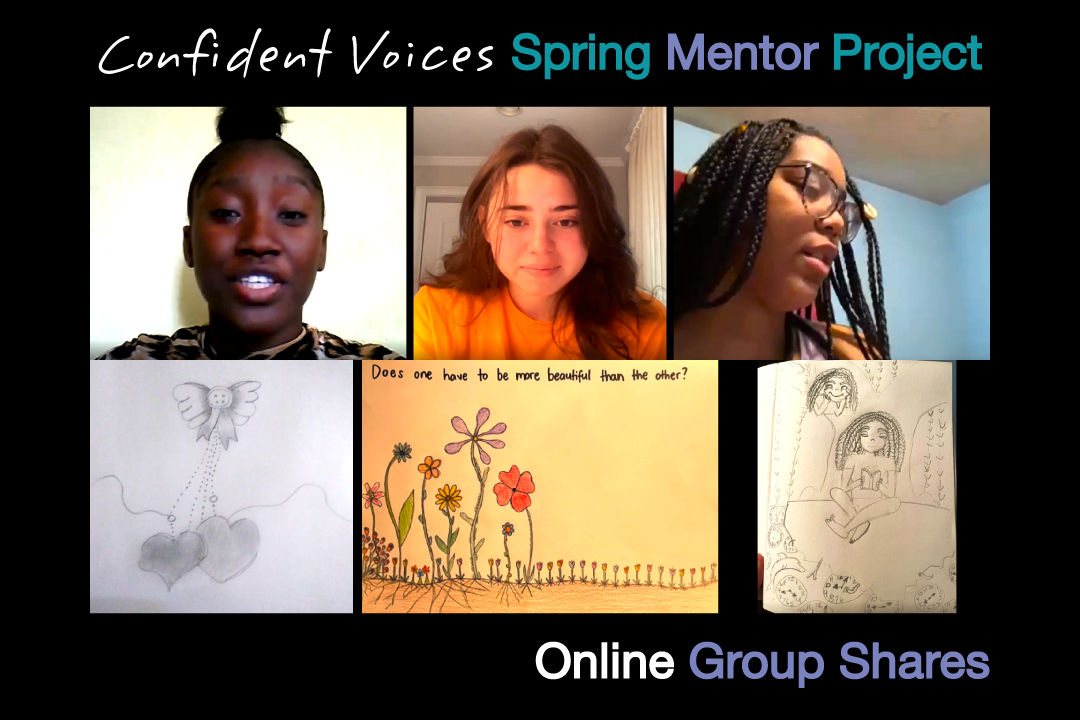 In-Person Group Shares: June 12, 2022
Featuring the following Confident Voices participants:
Geceila & Stephanie ⭐ John-Paul, Tyrese & Braylan ⭐ Evan, Kaiden & Corey ⭐ Luka & Josiah
Our NYC & Tri-State area Spring Mentor Project groups met up each week at Pearl Studios in Midtown Manhattan to connect, create, and collaborate on artistic pieces that tell their own unique stories. The joy of being there LIVE for our In-Person Group Shares was second only to the incredible performances from our young people who stutter…and their Mentors!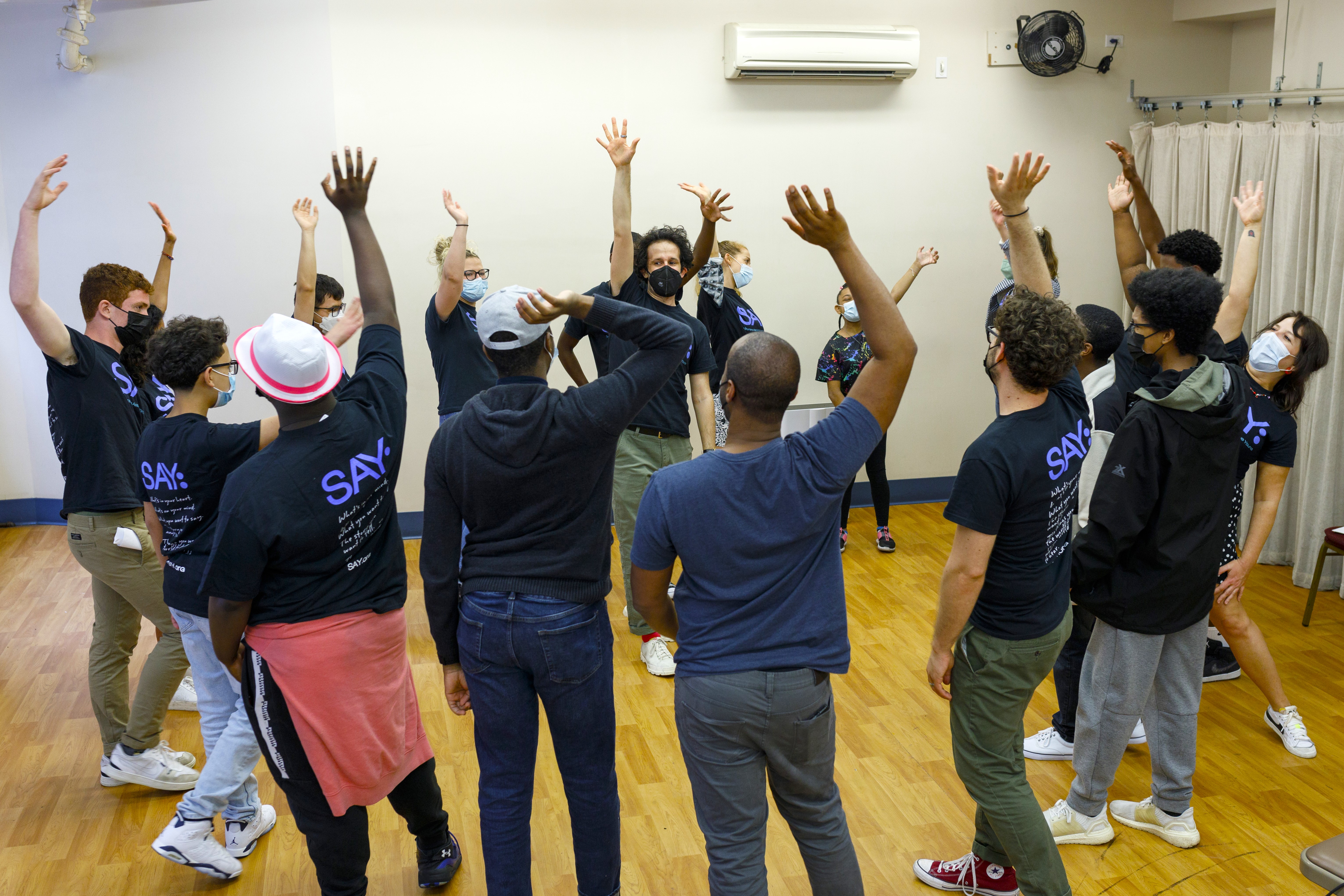 There's so much more to see at the Confident Voices Blog! CLICK BELOW to share the fun: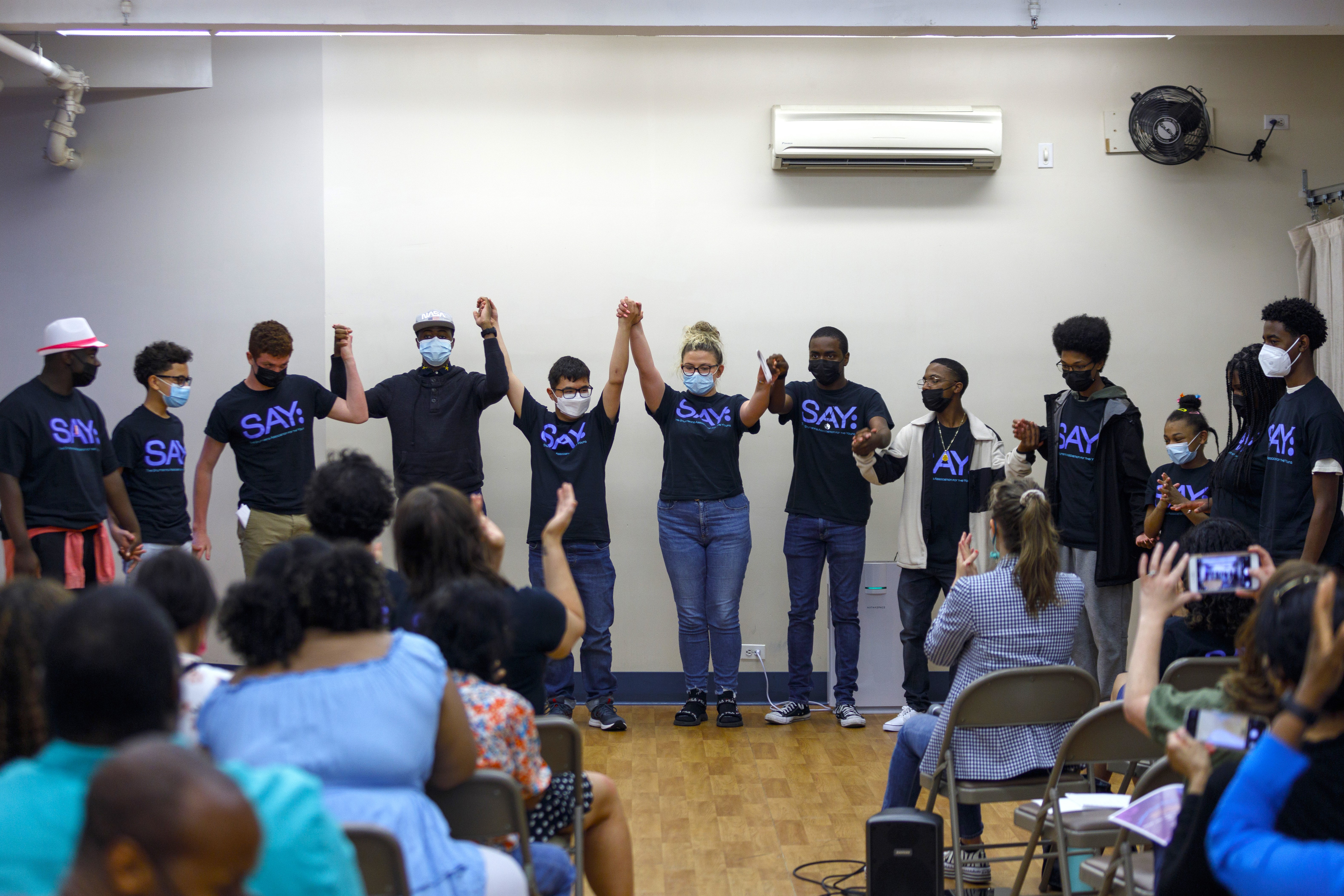 Questions?
Our Confident Voices Staff is happy to help:
Kate Detrick – Director of Confident Voices | 917.697. 7183 | Kate@SAY.org
Aidan Sank – Artistic Director of Confident Voices | 917.697.7183 | Aidan@SAY.org
You may also submit an inquiry.