SAY Performance on Anderson
On Tuesday, October 25, Anderson Cooper's national talk show, Anderson, featured a performance by Our Time participants, as well as a sit-­down interview with company member Philip Garber.
Philip's story of discrimination in The New York Times captured the world's interest and ignited the global conversation about stuttering.
Watch Our Time's performance of "Magical Place."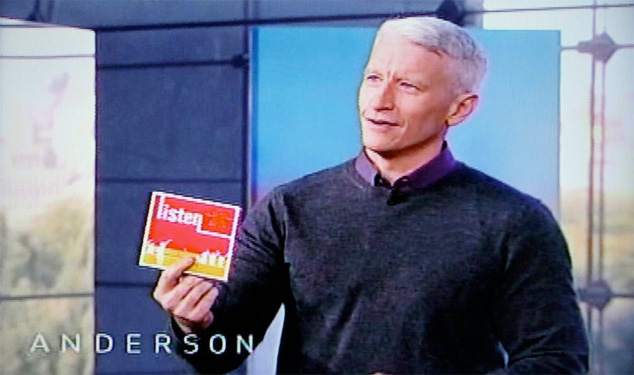 Listen is a collection of 15 original songs, written by the Our Time kids, and recorded by iconic artists from the worlds of pop, rock, R&B, Broadway, hip-­‐hop, and more, including Carly Simon, Daryl Hall & John Oates, John Forté, Duncan Sheik, and Mandy Patinkin.