The Spoken Word Project
SAY's Winter 2021 program, The Spoken Word Project, invites young people who stutter to share their extraordinary voices by exploring slam poetry, rap, verse, and other spoken word methods. Over 7 weeks, kids and teens will gain confidence as they work with friends to write and perform pieces that dive deeply into topics they care about and discover new ways to express their passion and advocacy.
The Spoken Word Project will conclude with our Final Share, where participants will give voice their words in a supportive and appreciative online space where, as always, everyone has as much time as they need to speak.
All 2020/2021 Confident Voices programming will take place via Zoom Video Conferencing to protect the health and safety of our amazing SAY community
Registration for The Spoken Word Project 2021 will open soon. Please stay tuned for updates!
The Spoken Word Project 2021 Schedule:
Program Time Slots:
TBD – we will update you soon!
Final Share Date:
TBD – we will update you soon!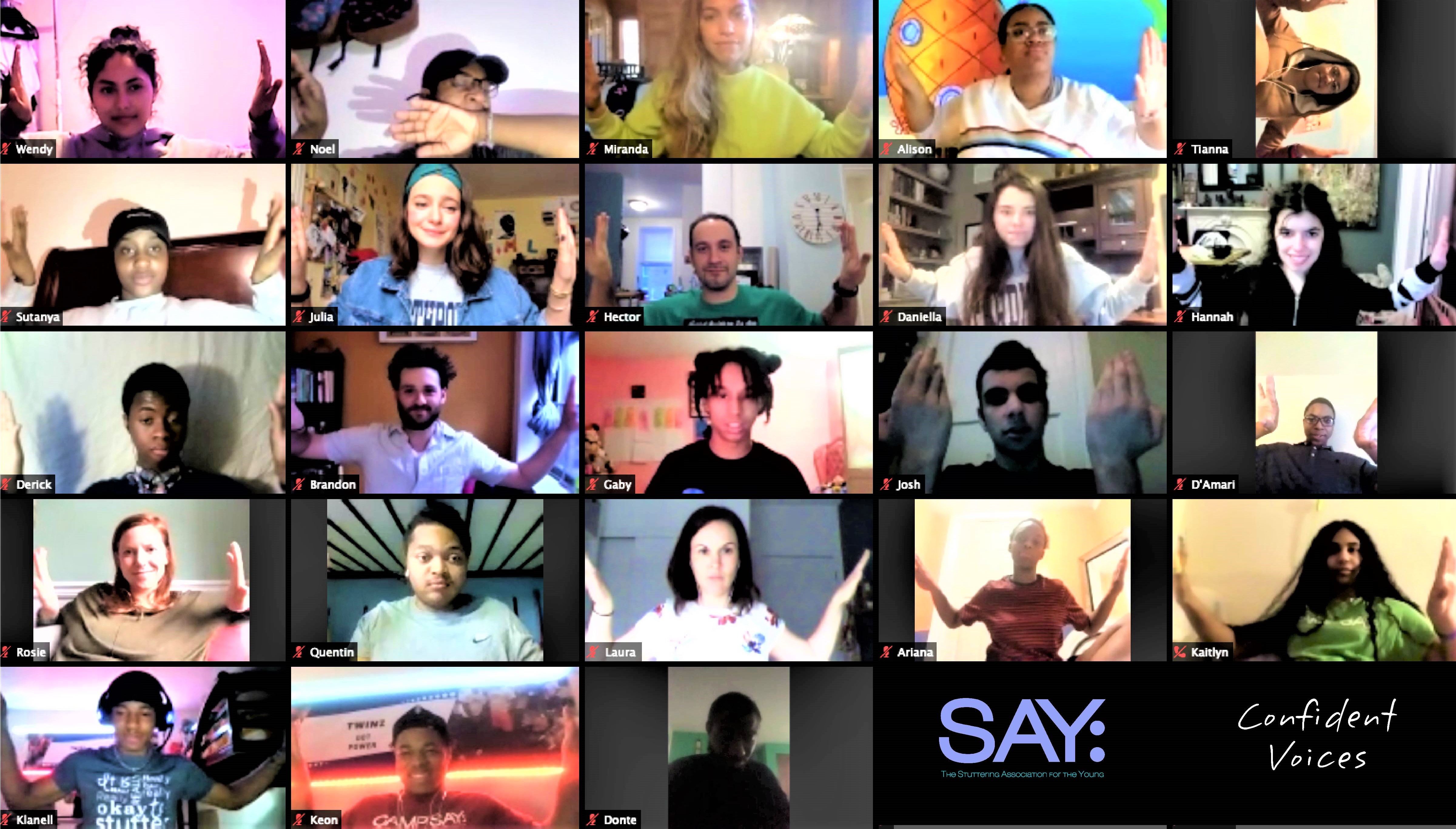 Additional Programming:
SAY OFFERS COMPREHENSIVE PROGRAMMING OPTIONS TO KIDS & TEENS WHO STUTTER (AGES 8-18), BOTH LOCALLY IN NYC AND NATIONALLY.
One-Act Project: Confident Voices graduating seniors are invited to write and direct their own original one-act plays.
Speech Therapy: SAY Speech Therapy is provided by a licensed speech-language pathologist with expertise in stuttering therapy.
Camp SAY: Our 2 week Summer Camp for young people who stutter, ages 8-18. Sliding scale tuition is available!
QUESTIONS ABOUT CONFIDENT VOICES?
Our Programming Staff is happy to help:
Kate Detrick – Director of Confident Voices: 917-697-7183, Kate@SAY.org
Aidan Sank – Artistic Director of Confident Voices: 917-697-7183, Aidan@SAY.org
Stay healthy and safe!
Be sure to visit the Confident Voices Blog to follow the fun! It's THE place to go for program updates, photos, videos, and stories!