What a glorious night! We are BEYOND grateful to everyone who joined us for
Under One Moon: Voices United, our LIVE Virtual Winter Benefit.
 ❄ HUGE hugs to all of our celebrity friends, special guests, and fabulous SAY kids for bringing so much love, inspiration, and joy to our livestream winter spectacular.
Dame Helen Mirren, James Monroe Iglehart, our own Musical Director, Everett Bradley (AKA Papadelic!), Brandon Victor Dixon, Kelli O'Hara, and Greg Naughton, THANK YOU for always being right there with heartfelt support and encouragement for SAY and our magnificent kids and teens who stutter.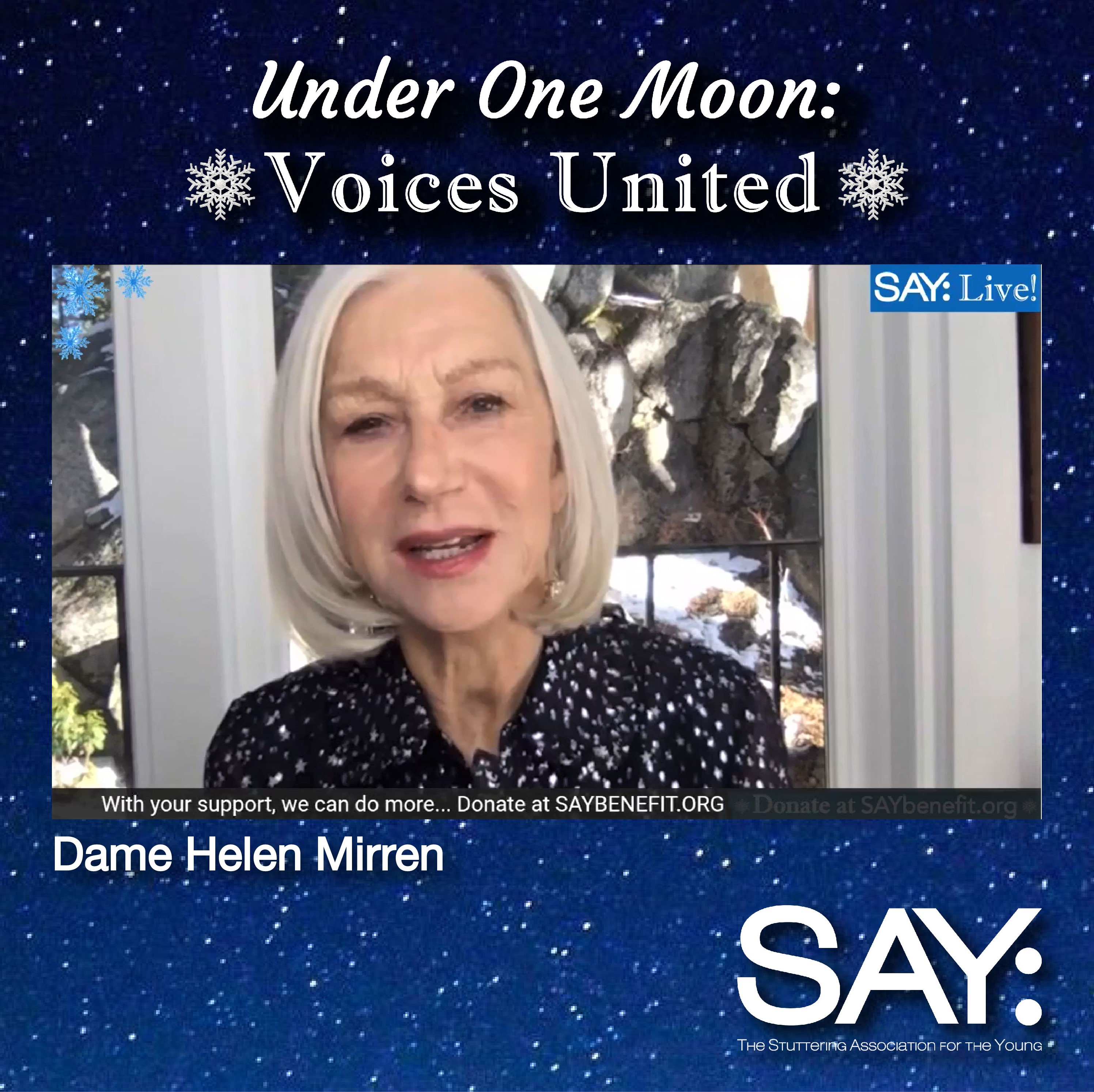 We were so very proud to have participants and alumni from all SAY programs with us for this family celebration, including Confident Voices, Camp SAY, Camp SAY Across the USA, and SAY: DC (hello, Taro)! Hats off to Travis, for kicking things off so perfectly, Julianna, for your beautiful song, Wendy, for your moving words, Amy, for inspiring us with your journey, Saadiq & TJ, for talking 'nonprofit' with Taro, and Kat, for sharing your powerful poem. Your bold spirits and open hearts help make SAY the very special place that it is.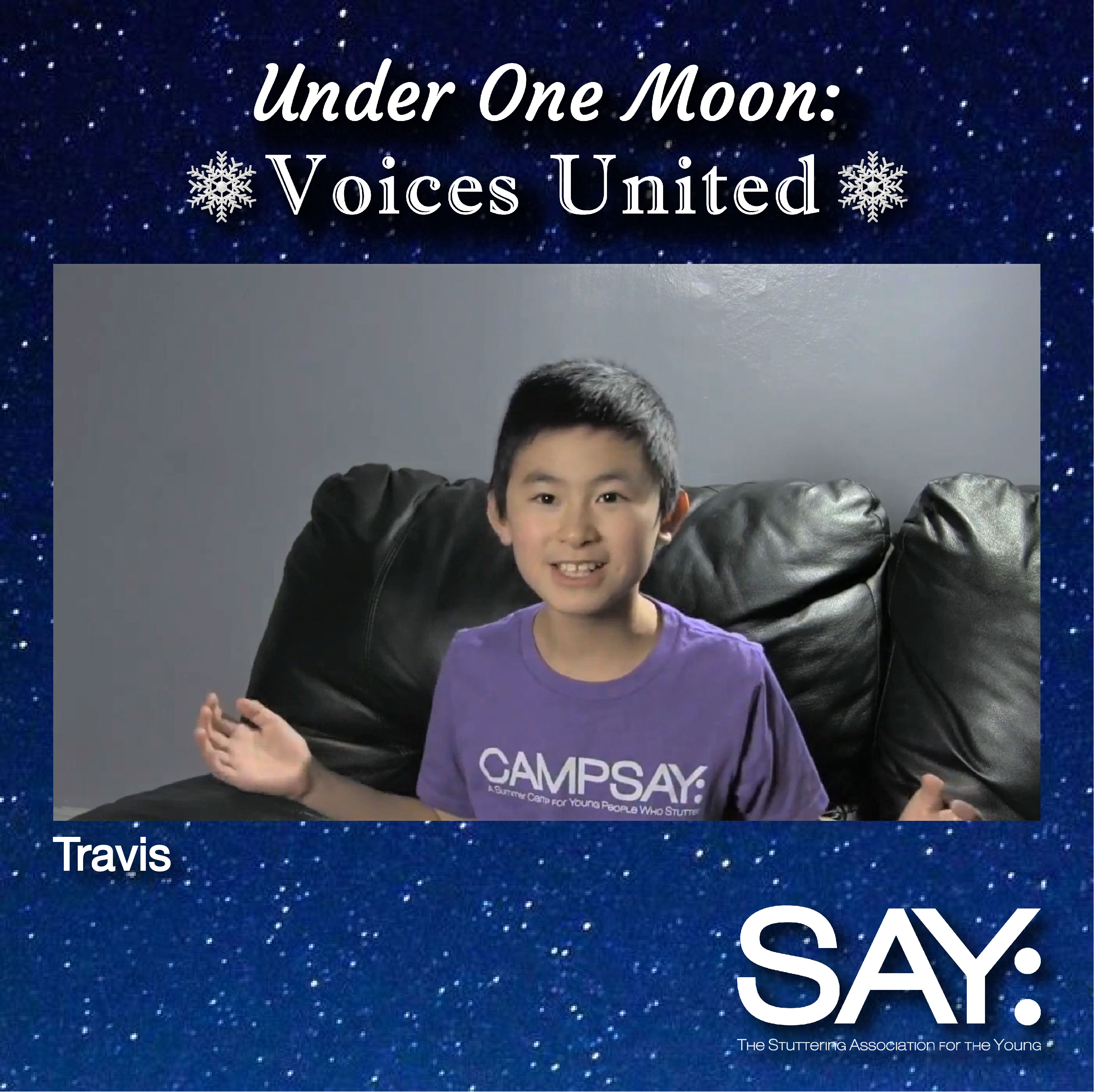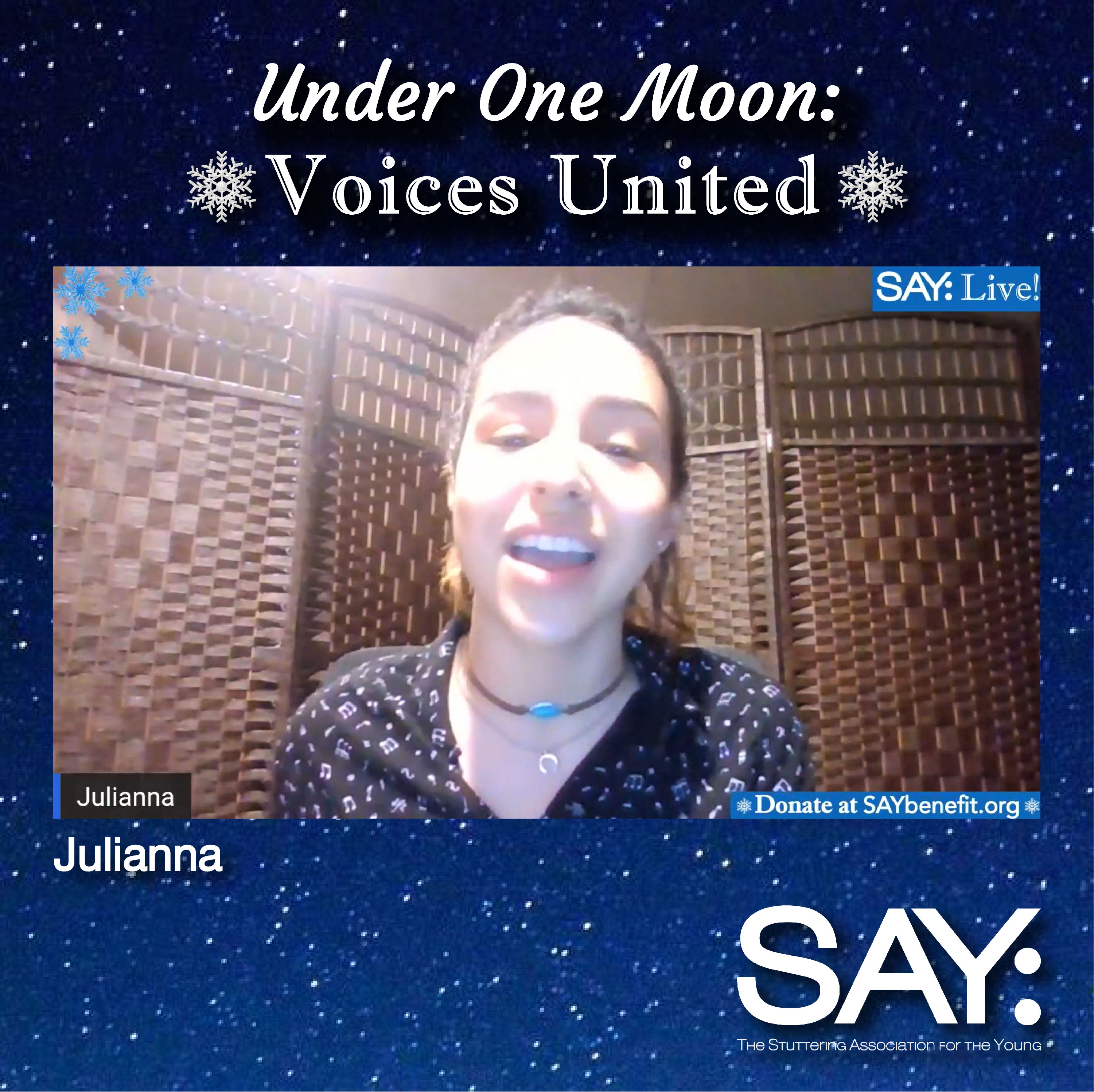 Our Host with the Most, SAY's VP of Programming & Director of Camp SAY, Travis Robertson, welcomed some amazing guests, like the young man who shined a national spotlight on stuttering at the Democratic National Convention this summer, Brayden Harrington! Other special appearances included the Founder of SAY & SAY: DC, Taro Alexander, Executive Director & Mr. Morning Song himself, Noah Cornman, and long-time SAY parent and brand new Board member (AND Saadiq's mom!), Kimberly!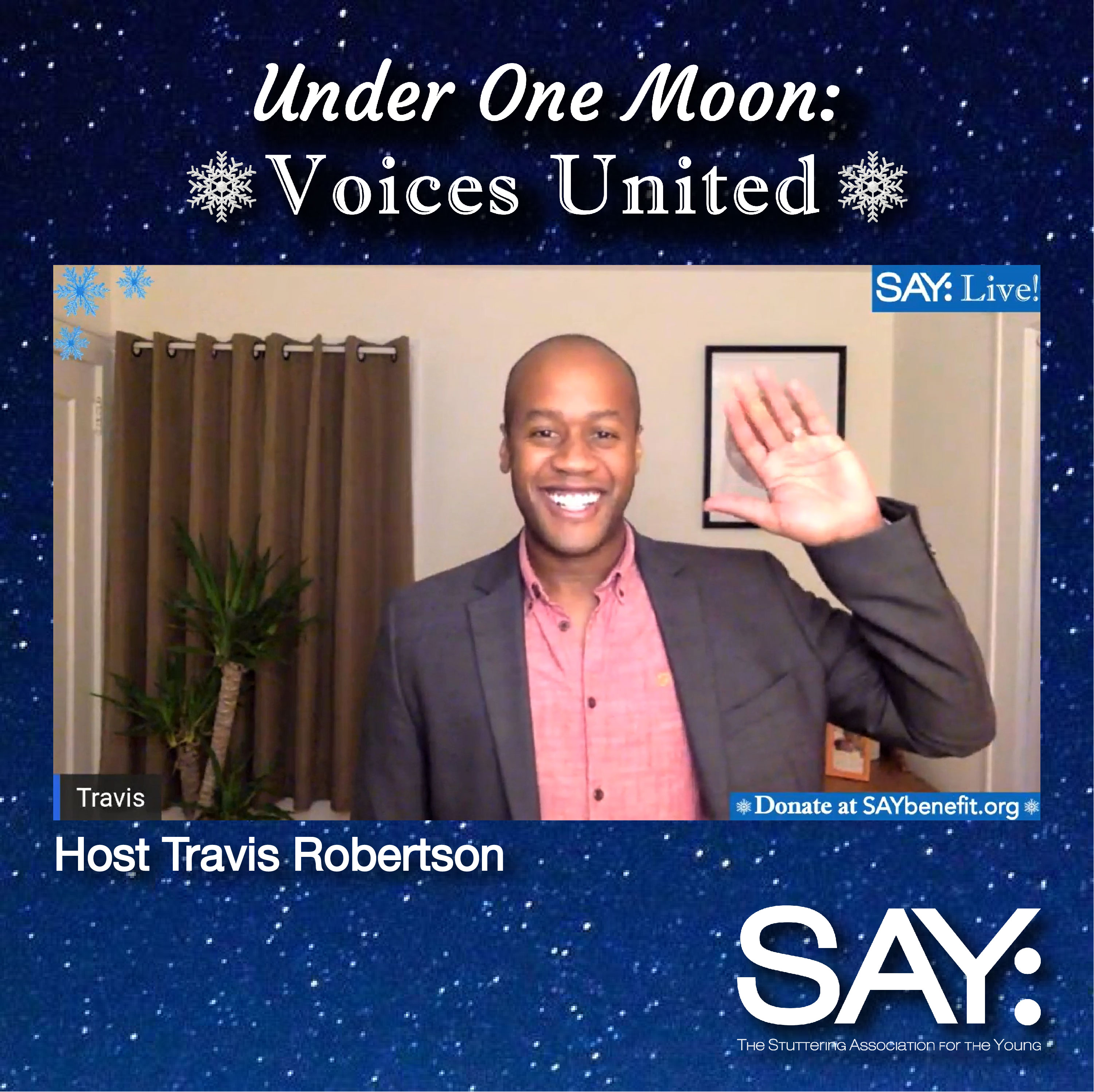 Special shoutout to our incredible SAY kids who helped make 'SAY Brings Me Joy' such a bright light in our program! Abeer, Ahmad, Ariana, Ben, Blaize, Clare, Clint, Elias, Kaitlyn, Luka, Megan, and Pablo, we are honored that you lent your talent and enthusiasm to this touching piece. Deepest appreciation to the production team for working so generously on 'SAY Brings Me Joy', including Editor: Brad Schulz, Animation: HOPR Studios, Original Music: David Schuler, Producer: Barry Sonders
Thank you to each and every one of you for sharing your hard work, stories, songs, poems, hearts, and voices with us at Under One Moon: Voices United! The full event recording is now available for binge-watching at SAYbenefit.org, and on Facebook and YouTube. And if you love it (you will!), please consider making a donation. SAY is a national 501(c)(3) nonprofit, and the work that we do is entirely dependent upon supporters like YOU. Your gift makes an enduring impact on the life of a child who stutters. Help us make the difference! 
Much love and eternal gratitude to our entire SAY family! Remember to keep looking up! ❄